Message from the President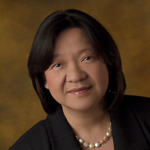 Dear Students:
On behalf of Bunker Hill Community College (BHCC), I'd like to welcome you to the 2018-2019 academic year. As you'll see, we have been busy over the summer with some exciting updates to the Charlestown Campus that are aimed to provide you and your peers with a more streamlined student experience and help you reach your goals.
Our B-Lobby construction project is just about complete. The new space, which serves as the College's main entrance off of the plaza from the MBTA, now features a bright, open area with a welcome desk and plenty of seating. Soon our Admissions and Student Central staff will move down to their new offices just off the B-Lobby, and a fully remodeled and expanded Café will open with everything you need to fuel those between-class studying sessions.
We hope you get a chance to take advantage of these new facilities and services during your time at the College. Throughout the web pages of this online Student Handbook, you'll find many more student resources available to you at BHCC to help keep you on track with your degree.
Best wishes for a great year at BHCC.
Pam Y. Eddinger, Ph.D