Message from the President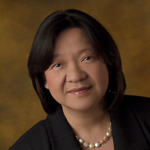 Dear Students:
Welcome to the 2017-2018 academic year and the next step on your educational path. Whether you are new to the campus or a returning student, you are now part of a broader community of learners–students, faculty and staff–who will work together to create the best possible academic experience for you.
Bunker Hill Community College is a nationally-recognized educational institution committed to supporting each student's professional and personal success. Our courses and services are all designed to guide you from your first day on campus to the moment you cross the stage to receive your certificate or degree. We are committed to your success.
We hope that you will use this handbook as a resource to help you orient yourself–both physically and academically–at the College. As a BHCC student, you have a vast array of resources available to you to make the most of your time here, and to help you plan for a bright and successful career after college.
At Bunker Hill Community College, we take pride in the high quality of our programs of study as well as the diversity of our student body, faculty and staff. We want you to feel at home at BHCC, and to know that we are here to help. On behalf of the faculty, staff and Board of Trustees, please accept my best wishes for an exceptional college experience.
Have a great year.
Pam Y. Eddinger, Ph.D