Boston River Run 5K
‌John Narcus, a 2014 BHCC alumnus, is a founder of the Boston River Run 5K, held annually in memory of his brother, Corporal Andrew Graham Narcus, a proud U.S. Marine from Sudbury, Massachusetts. One hundred percent of the proceeds of the race are contributed directly to the Andrew Graham Narcus Semper Fi Scholarship Fund, which was endowed in 2015 through the Andrew Graham Semper Fi Fund, a charitable organization created in memory of Andrew Narcus by his friends and family.
The 2017 Boston River Run brought together more than 100 members of the Bunker Hill Community College community and more than 750 runners overall on November 12, 2017. This year's race will be held on Sunday, November 11, 2018, at DCR's Artesani Park at 1255 Soldiers Field Road in Boston, MA.
The scholarship is awarded annually to a continuing BHCC student with a demonstrated financial need, cumulative GPA of 3.0 or higher and a commitment to making a positive impact in the community. The 2018 recipient is Shannon P. Goodrich.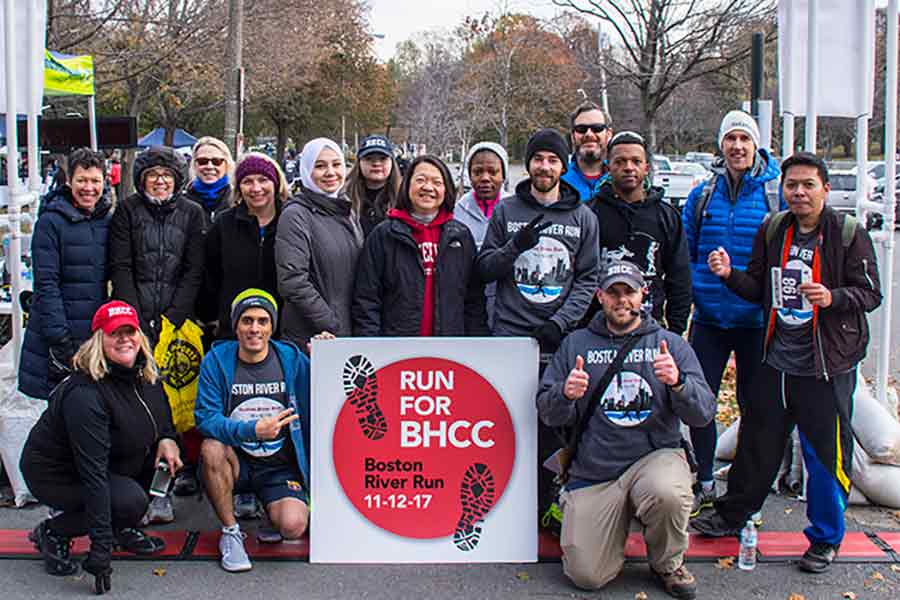 ‌‌