Compelling Conversations
To engage and inspire students, faculty, staff, and our community, Bunker Hill Community College's Compelling Conversations Speaker Series invites today's diverse voices, eminent thought leaders, and visionaries from both domestic and international platforms to share local, national, and global perspectives on contemporary and culturally relevant issues of human interest, social justice, and change.
Sponsored by the Office of Equity, Diversity and Inclusion, this series of speakers is intended to support meaningful discussion inside and outside the classroom as part of an ongoing college-wide commitment of equity and cultural wealth, resistance, and resilience.
The 2022-2023 series celebrates those who have used the power of their voices to make dynamic changes in our world, especially regarding issues of race and gender justice, systemic inequity locally and globally, a family history of activism, advocacy for telling untold stories, and civil, immigrant, and LGBTQIA rights.
Upcoming Speakers
Ndaba Mandela | Grandson of Nelson Mandela, Founder of Africa Rising Foundation
April 6, 2023 at 1 p.m. in A300
Nelson Mandela had a "long walk to freedom," yet his footprints still remain. Following in the footsteps of his beloved and iconic grandfather, Ndaba Mandela has taken the torch – and ran with it. Today, Nelson Mandela's legacy lives on as Ndaba continues to keep its beacon of hope bright, fueling its fiery message that one person can make a difference. Thankfully for all, the legacy lives, as Ndaba was recently named one of the "28 Men of Change" by BET. His recent book, Going to the Mountain: Life Lessons from My Grandfather, Nelson Mandela, is the first-ever to tell Nelson Mandela's life through the eyes of the grandson who was raised by him, chronicling Ndaba's life living with, and learning from, one of the greatest leaders and humanitarians the world has ever known. Today, Ndaba is showing the world, through his actions and orations, that Nelson Mandela's voice and message of freedom still carries and rings true – sounded by a child that became a man under the warm embrace and expert tutelage of one of history's greatest teachers. Currently, Ndaba is organizing the 95th celebration of Nelson Mandela day and was also instrumental in creating the International Day of Happiness at the United Nations. He continues to keep Mandela on the world's mind. Ndaba is the co-founder and co-chairman of the Africa Rising Foundation, an organization dedicated to promoting a positive image of Africa around the world and to increasing its potential for growth in the areas of education, employment and international corporate alliances for profit and partnership. Ndaba also serves as an executive director UN AIDS, which seeks to end discrimination around HIV/Aids through the power of football.
Ilyasah Shabazz | Daughter of Malcolm X, Professor & Author
April 20, 2023, 1 p.m., in-person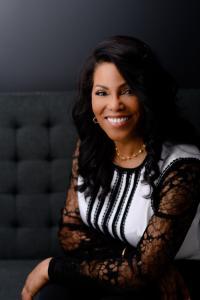 Ilyasah Shabazz is an award-winning author, educator and producer. She has authored five historical novels and has served as project advisor for the PBS award-winning film, Prince Among Slaves documentary. She is Co-Chairperson of the Malcolm X & Dr. Betty Shabazz Memorial and Educational Center. In her work to preserve the legacy of her parents, she has dedicated herself to institution building and intergenerational leadership development with the tenants of diversity, equity, and inclusion. Ms. Shabazz has furthered her community impact with the City University of New York's Office of Academic Affairs, where she created curriculum to encourage higher education for underserved, inner-city high school dropouts. She has worked with the Office of the Mayor in Mount Vernon, as Director of Public Affairs & Special Events. She founded and produced a young adult development program. The purpose of the program was to provide insight on social justice—encouraging personal empowerment. As president and founder of Ilyasah Shabazz Enterprises, she produces a variety of forums dedicated to power, possibility and sovereignty. Grounded in the commitments of her parents, Ms. Shabazz emphasizes empowerment and inclusion in her teaching and scholarship.
Juju Chang | Emmy Award-Winning Co-Anchor of ABC's Nightline
May 4, 2023, 6 p.m. (virtual)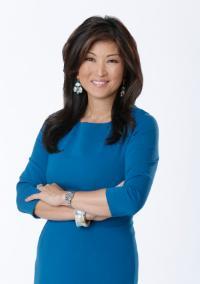 One of the most prominent Asian Americans in broadcast news, Juju Chang is the Emmy Award-winning co-anchor of ABC News Nightline and a regular contributor to Good Morning America and 20/20. With the rise of hate crimes against the Asian American and Pacific Islander (AAPI) community, Chang leveraged her platform to become a much-admired champion of social change. She made U.S. broadcast history co-anchoring the 2021 ABC News Live special, Stop The Hate: The Rise In Violence Against Asian Americans alongside fellow Korean-American co-anchor Eva Pilgrim and a cast of AAPI journalists, thought leaders, lawmakers and celebrities. Chang's highly visible reporting on Asian Hate is the culmination of decades of covering everything from natural disasters to terrorism, mass shootings, immigration, violence against the LGBTQIA+ community and, most recently, the inequities of the COVID-19 pandemic. Known for her in-depth personal narratives and long-form storytelling, Chang has won acclaim for stories with underlying themes of civil and women's rights and social justice. These include her critical examination of the controversial "Remain in Mexico" immigration policy, which she told through the eyes of one pregnant woman and her family living among the 60,000 asylum seekers camped for months along the Rio Grande. Her award-winning report, "Trans and Targeted" on violence against transgender women of color was the latest of a series of stories on the targeting of LGBTQIA+ Americans, including a GLAAD award-winning report on Matthew Shepard's murder. Internationally, Chang has been a powerful voice on gender-based violence, including a trip through Central Africa on the front lines against Boko Haram and #bringbackourgirls. She also traveled to Honduras for "Femicide: the Untold War," an eye-opening look at rampant violence against women.
Past Compelling Conversations