Back to Student Handbook Main Page
Education Planning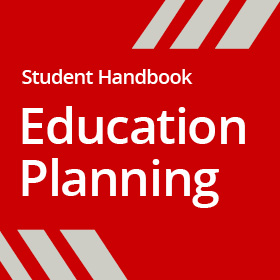 ---
Absence Due to Religious Beliefs
1985 Regular Session
STUDENTS ABSENCE DUE TO RELIGIOUS BELIEFS.
Chapter 375
AN ACT EXCUSING THE ABSENCE OF STUDENTS FOR THEIR RELIGIOUS BELIEFS.
Be it enacted by the Senate and House of Representatives in General Court assembled, and by the authority of the same, as follows:
Chapter 151C of the General Laws is hereby amended by inserting after section 2A the following section:
Section 2B. Any student in an educational or vocational
training institution, other than a religious or denominational educational or vocational training institution, who is unable, because of his religious beliefs, to attend classes or to participate in any examination, study, or work requirement on a particular day shall be excused from any such examination or study or work requirement, and shall be provided with an opportunity to make up such examination, study, or work requirement which he may have missed because of such absence on any particular day; provided, however, that such makeup examination or work shall not create an unreasonable burden upon such school. No fees of any kind shall be charged by the institution for making available to the said student such opportunity. No adverse or prejudicial effects shall result to any student because of his availing himself of the provisions of this section.
A copy of this section shall be published by each institution of higher education in the catalog of such institution containing the list of available courses.
Approved October 8, 1985
---
Academic Standing
Students are considered to be in good academic standing if they:
Attempted 30 credits or fewer and successfully completed at least 66 percent of the total number of credits attempted with a cumulative grade point average of 1.79 or higher, or
Attempted more than 30 credits and successfully completed at least 66 percent of them with a cumulative grade point average of 2.0 or higher.
---
Attendance
Because we find that poor attendance generally results in poor grades, you must attend all regularly-scheduled classes and laboratory sessions. If you're having a hard time attending courses, talk to your instructors and advisors.
If you know you will be absent for three or more class sessions in a row because of a family emergency or personal illness, inform the Office of the Dean of Students. The Associate Vice President will then notify the course instructors about your absence. When you return to class, you are responsible for discussing completion of all course requirements with your course instructors. If the instructor and you find it impossible for you to complete all assigned work, you may need to withdraw from the course.
If you do not attend classes during the first four weeks of the semester, you will be withdrawn from the course and may receive an NA (non-attendance) grade. The grade appears on your transcript and is counted toward credits attempted but is not computed in the grade point average. The NA grade designation is not used during the summer semester.
---
BHCConline
Distance Courses
BHCConline offers the convenience and flexibility of a large selection of distance education courses. The curriculum includes two types of courses:
Web course: Provides materials entirely via the web; some web courses require reporting to campus for midterm and/or final exams. Indicated by a "WB" in the course number.
Hybrid course: Relies on both the web and traditional classroom instruction. Indicated by an "HB" in the course number.
You may register for web and hybrid courses the same way you register for in-class courses. Consider discussing whether an online course is right for you with an academic advisor, faculty member or a member of the BHCConline staff. Find out additional requirements for online courses on the BHCConline web page.
Web and hybrid courses are accessible to students the first day of the semester via the College's Learning Management System, called Moodle. To log in, go to the BHCConline web page and use the same username and password you use for Self-Service and BHCC email. You must begin your coursework during the first week of classes. If you have issues accessing your course, email onlinehelp@bhcc.mass.edu or call the BHCConline office at 617-228-2466.
BHCConline Office Location
The BHCConline office is in Room H134 of the H-Building. The H-Building is located 1/4 mile from the Charlestown Campus at 570 Rutherford Avenue. It is accessible via the College shuttle from the Charlestown Campus.
To contact the BHCConline Office, call 617-228-2466 or email onlinehelp@bhcc.mass.edu.
View the current semester's hours on the BHCConline web page.
---
Catalog Year
The term "catalog year" refers to the academic year in which students are admitted to the College. You must fulfill the program requirements listed in the College Catalog in effect for your catalog year. If you are readmitted to the College after an absence of five or more years, you must fulfill the catalog year/program requirements in effect at the beginning of the semester of readmission. If you change your program, you must fulfill the catalog year program requirements in effect at the beginning of the semester following the date of the change.
---
Center for Self-Directed Learning
You may enroll in courses through the Center for Self-Directed Learning (CSDL), a program that gives you the flexibility to create your own schedule of study and earn college credit for successful completion of courses. Once enrolled, you complete assignments and tests according to your unique learning needs. The CSDL provides multimedia and technology resources for independent on-site study that is supervised by facilitators, tutors and professionals trained in the content area you are studying. You are always an active participant in the learning process, solving problems, answering questions and developing skills. To ensure you are learning, your progress is evaluated on a continual basis. Refer to the current course schedule booklet or the College website for a detailed listing of CSDL course offerings.
The CSDL is located in Room H165. Visit the CSDL web page for the current semester's hours.
For more information, call 617-228-2225 or email: csdl@bhcc.mass.edu.
---
Commonwealth Honors Program at BHCC
The Commonwealth Honors Program (CHP) at BHCC offers students in the state's public colleges and universities an intellectually stimulating educational foundation for becoming independent thinkers and lifelong learners. Commonwealth Honors students benefit from a learning community with small class sizes, teacher-to-student mentoring, team-taught interdisciplinary courses and access to the Honors Center. They have many opportunities to do research, participate in the statewide undergraduate conference and present and/or publish their work.
Completing your degree within the CHP designates you as a Commonwealth Honors Program Scholar, and guarantees your transfer to the Commonwealth College at the University of Massachusetts Amherst or to an Honors Program at any state college or university where you have been accepted. Students in the CHP may also participate in MassTransfer for transfer to four-year public colleges and universities. Participation in this program will also enhance applications to private four-year institutions.
You can find a list of Commonwealth Honors Program admissions requirements on the Commonwealth Honors webpage.
For a CHP application, stop by the Honors Center in Room E145.
For more information, email CHP@bhcc.mass.edu.
---
Course Load
You are considered a full-time student if you carry 12 or more credit hours in a fall or spring semester or 6 credit hours in a summer or mini session. You must enroll in a minimum of 15 credit hours per semester of college level course work to complete an associate degree program in two years. If you wish to carry more than 18 credits during a fall or spring semester or 9 credits during a summer or mini-session, you must get written permission from the Dean of your program of study or designee.
---
Final Examination Schedule
Final examinations take place during the last week of the semester. Final examination makeup time is scheduled during final exam week.
If you are scheduled for two final examinations at the same time or who have more than two exams scheduled in one day, you may request to reschedule the exam.
If you miss final examinations, you must notify the appropriate Academic Dean of your program area immediately stating the reason; the Dean makes the decision regarding makeup of final exams.
---
Fresh Start Policy
Under the Fresh Start Policy, you may enroll in BHCC without having to carry a very poor GPA record or low completion rate from years back that could prevent you from graduating or completing a program. The policy states:
The student must be a former Bunker Hill Community College student who has credits from BHCC.
The credits held by the student must be at least 5 years old. No credits shall have been earned or attempted at BHCC within the past five years.
All these credits will be treated as the College treats credits transferred from other colleges. Credit will be granted for a course where a grade of C or better was earned. The courses from the earlier registration that received a grade of C or better will be counted as free electives or as courses fulfilling requirements depending upon the program requirements of the student who is re-entering, just as transfer credits from other colleges are counted. Only credits subsequently taken at BHCC are counted in the GPA. Likewise, only the completion rate subsequent to the return will be used to determine progress.
This process can be used only once. If the student drops out again and then returns, the student cannot start again with a new GPA or a new completion rate.
This process does not affect the need to repeat courses in certain programs where the earlier completion may be considered out of date (this is frequently the case in science, computer technology, or health programs such as nursing).
In all cases where these policies are at variance with federal financial aid policies, the federal policies will determine eligibility for such aid.
---
Grade Appeals
Complaints or Grievances filed regarding assigned grades are a special case within the BHCC Grievance Procedure. Grading reflects careful and deliberate assessment of a student's performance by the instructing professional(s). Because such decisions are necessarily judgmental the substance of those decisions may not be delegated to the Grievance process. Nevertheless, the College recognizes that in rare cases the process of grading may be subject to error or injustice.
Except as otherwise provided by a separate appeal procedure for a clinical program as approved by the President of the College, a student who alleges an error or injustice in the grading process may file a Grievance under the Student Grievance Procedure. A grade appeal Grievance shall proceed no further than Level Two, Step Two. The Senior Academic Officer of the College or his/her designee will serve as the Student Grievance Officer throughout the grade appeal process.
If the faculty member who assigned the challenged grade is no longer employed by the College or is not available within the timelines specified, the student may initiate a Level One complaint with the chief administrator of the appropriate instructional division as identified by the Senior Academic Officer.
If at any level substantial evidence of error or injustice is produced, the instructor may be asked to reassess the grade. If after reassessment, the dispute remains unresolved, the matter shall be referred to the Senior Academic Officer or a designee for final review. If the instructor of record is no longer available, the Senior Academic Officer or designee shall instead reassess the grading process.
---
Graduation Information
Application
If you expect to graduate, you must apply for graduation during your final semester. To graduate, you must:
Complete a minimum of 60 credit hours (not including developmental courses) with a minimum cumulative grade point average of 2.00.
Attain a minimum of 15 credit hours through courses you enrolled in and successfully completed at BHCC.
Complete all program requirements.
Meet all requirements of the College, including payment of any outstanding financial obligations and submission of state-mandated immunization requirements.
Second and Subsequent Degrees
After earning an associate degree at BHCC, you may apply to earn additional associate degrees. To qualify, you must complete the required courses for each additional degree as well as a minimum of 15 credit hours beyond the first and any subsequent degrees.
Certificates
To qualify for a BHCC certificate, you must complete all course requirements for the certificate. A minimum of 25 percent of the required credit hours must be successfully completed at the College with a cumulative minimum GPA of 2.00 (not including developmental courses).
Graduation with Honors
Bunker Hill Community College recognizes academic achievement for graduating students who have earned exemplary grade point averages:
Highest Honors: Students who have completed degree requirements with a Cumulative Grade Point Average of 3.90 - 4.00, less developmental credits.
High Honors: Students who have completed degree requirements with a Cumulative Grade Point Average of 3.50 - 3.89, less developmental credits.
Honors: Students who have completed degree requirements with a Cumulative Grade Point Average of 3.30 - 3.49, less developmental credits.
The College also gives honors awards for the highest grade point average, less developmental credits, in each program.
---
Learning Communities
BHCC's Learning Communities involve students in learning that is engaging, powerful and relevant to their daily lives. Learning Communities offer a challenging and supportive learning environment and help you to create important networks with your peers, faculty and staff. As part of a BHCC Learning Community, you will:
Learn in a small class setting that incorporates hands-on activities such as field study and team projects.
Benefit from interdisciplinary learning experiences, teacher-to-student mentoring, peer mentoring and integrated support services such as advising.
Receive support and guidance as you embark on a program of study and make decisions about further education, work and life goals.
Collaborate with peers who share similar goals and aspirations like yours.
Learn strategies for balancing work, complicated schedules, family responsibilities and financial issues.
Be more likely to stay in college, do well in your courses and achieve your academic goals.
BHCC offers two types of Learning Communities: Learning Seminar for First-Year Students and Learning Community Clusters. If you are a first-time college student pursuing an associate degree and enrolled in nine or more credits, you are required to take a Learning Community Seminar or a Learning Community Cluster within your first year.
Learning Community Seminars for First-Year Students
These seminars enable you to explore a topic of interest while learning to navigate the College and access support networks. Each seminar is supported by a designated Success Coach, who collaborates with seminar instructors and assists you with setting and meeting your educational, career and personal goals. Many seminars are served by Achievement, Cultural Competency and Engagement (ACE) Peer Mentors, who help you to adjust to the academic, social and personal environment at BHCC.
Learning Community Clusters
Clusters allow you to take two or more courses together and learn and study with the same group of students. Clusters are planned around common academic themes and encourage to make connections among different disciplines. To enroll in a cluster, you must meet the prerequisites or co-requisites for each of the courses in that cluster.
For more information about BHCC's Learning Communities, contact the Office of Learning Communities at ravallie@bhcc.mass.edu or 617-228-2421.
---
Midyear Admission
Bunker Hill Community College admits students to most programs at midyear on a space-available basis. You can begin courses in the Spring Semester; however, some courses listed in the College Catalog may not be available. The College cannot assure the availability of specific courses. Many programs contain courses that have prerequisites. Because prerequisites are not waived for students admitted at midyear, the number of semesters necessary to complete degree requirements may increase.
---
Online Services (myBHCC)
The College provides you with secure, easy online access to your academic and financial records as well as course availability information via myBHCC.
Course Registration
If you have a GPA of at least 2.00, you can register online.
Academic Information
You can information about your academic performance online that includes semester grades, unofficial transcripts and placement test summaries.
Payments
You can pay online—if your student payment account and immunization records (if applicable) are in good standing. The system accepts payments using VISA, MasterCard, Discover and American Express, or from a checking or savings account. International students have the benefit of making payments in the currency of their choice through the Payment/Western Union link on the Finance page.
You can also access your financial account summaries from the Finance page. Your account page shows both current semester payments received and balances due.
Financial Aid
Through the online services system, you can see and print your financial aid award letters, and current and previous years' financial aid records. You can also check the status of your current financial aid application documentation.
Obtaining a Password
The College creates your initial password using either the last six digits of your Social Security number or the last six digits of your BHCC student ID. To access online services:
Go to Online Services and select the "Student" menu.
Select "What's My User ID?" and input your last name and either your Social Security number or your student ID, and submit this information. You will receive your User ID.
Now select "Log In" and input your User ID. You will also need to input an initial password, which is the last six digits of your Social Security number if you have one, or the last six digits of your BHCC student ID. The system will then require you to change your password. Your password must contain between six and nine characters, both letters and numbers, and cannot include special symbols.
If you created a password in the past but have forgotten it, you can automatically reset your password by selecting "What's My Password?"
For information regarding obtaining a password or accessing online services, call the Student Helpline at 617-228-3441.
---
Repeating a Course
You may repeat courses for which you earned a grade of D, F, W, WA or NA.
You can petition Academic Records to repeat a course when you got a C grade or better only if a higher course grade is a course prerequisite or program requirement to continue in or enter a specific academic program. You can use the process no more than three times. Your grade in the final attempt automatically becomes the official grade for calculating grade point average and determining eligibility for graduation. However, it's important to be aware that the grades for each attempt are recorded and always remain on your transcript. Repeating a course may not be allowed in specific programs with outside accreditation.
---
Satisfactory Academic Progress
You must make satisfactory academic progress toward a degree or certificate to continue enrollment at Bunker Hill Community College and to receive financial aid. You are achieving satisfactory academic progress if you complete 66 percent or more of the total number of credits attempted and meet the following minimum cumulative grade point average:
| | |
| --- | --- |
| Credits Attempted | Cumulative Grade Point Average |
| Below 12 | No minimum |
| 12-30 | 1.79 |
| Above 30 | 2.00 |
Academic Probation
Students who do not meet the criterion for satisfactory academic progress will be placed on academic probation. If you are on academic probation, you may enroll in no more than 10 credits each semester while on probation. If you fail to attain both the required cumulative GPA and the percentage of total credits attempted, you will remain on academic probation even though you attain the appropriate semester GPA and complete 66 percent of credits attempted in the probationary semester. If you remain on academic probation status for three consecutive semesters, you will be placed on academic suspension.
Academic Suspension
The College will suspend students from attending the College if one or more of the following circumstances occur during any probationary semester:
Your semester grade point average is below 1.79 if you attempted between 12 and 30 credits to date at BHCC, or
Your semester grade point average is below 2.00 if you attempted more than 30 credits to date at BHCC, or
You successfully completed less than 66 percent of the total number of credits attempted in a probationary semester. (Please note that grades of F, IP, N, NA, W and WA count as credits attempted).
The College will also suspend students who have remained on academic probation for three consecutive semesters from attending the College (see Academic Probation).
Suspended students must remain on suspension for a minimum of one semester unless the suspension is successfully appealed. Following a minimum leave of one semester, students may appeal their academic suspension by meeting with the Associate Dean of Academic Affairs or designee.
Appeals Process for Probation and Suspension
Students placed on academic probation or suspension from the College for unsatisfactory academic progress have the right to appeal. Students who successfully appeal their academic suspension will be placed on academic probation when they return to BHCC. Contact the Associate Dean of Academic Affairs for more information.
Academic reinstatement does not automatically reestablish eligibility for financial aid. Students should follow the financial aid appeals process separately from the academic appeals process. See the Financial Aid section of this catalog for information on the appeals process.
---
Student Success Program
The Student Success Program (TRIO) is a federally funded program that provides comprehensive academic and student support services designed to help students achieve their educational goals at Bunker Hill Community College and to transfer to their four-year school of choice. You must apply and be selected to participate.
TRIO provides one-on-one services including academic counseling, transfer advising, retention and resources support, peer tutoring, mentorship and cultural enrichment events, and college transfer information. The program also provides workshops on a variety of topics focusing on learning strategies, financial literacy, life management skills, career exploration assistance, and the college transfer process.
To qualify for these services, you must be a full-time student enrolled in college-level courses with intent to graduate and transfer to a four-year school. You must demonstrate an academic need, meet program criteria and:
Be a first-generation college student, or
Meet federal income guidelines, or
Have a documented disability.
The United States Department of Education TRIO Student Support Services Grants fund the Student Success Program.
The Student Success Program Office is located in Room E-236G. To contact the office, call 617-228-2303 or email trio.successprogram@bhcc.mass.edu.