Getting Started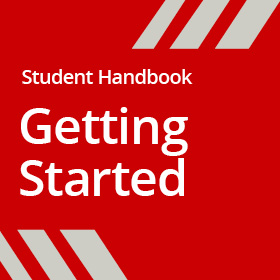 In this Section
Admissions
Bunker Hill Community College is committed to an open admission policy. This policy enables anyone with a high school diploma, HiSET (formerly the GED) or a transfer student from another college who wants to continue their education at BHCC. To enroll in a degree or certificate program, you must apply for admission and be accepted to the College; once accepted you are a degree-seeking student. Other enrollees are non-degree-seeking students.
To support an optimal environment for learning, Bunker Hill Community College admits students who demonstrate the academic skills needed to fulfill the requirements of their courses and programs, and the ability to adhere to the Student Code of Conduct.
Readmission of Degree- and Certificate-Seeking Students
If you are readmitted after an absence of two or more consecutive semesters, you will need to follow curriculum year requirements for your degree or certificate program in effect at the start of the semester of reenrollment.
If you are applying for readmission to nursing and allied health degree or certificate programs, you must meet with the appropriate academic dean, chair or program director prior to readmission.
If you are applying for readmission to earn a degree you must submit a new application form if you have:
officially withdrawn from the College,
stopped attending for two consecutive semesters,
been academically suspended from the College, or
graduated from a degree or certificate program.
You may also need to submit another copy of your high school diploma or GED certificate.
If you are under the age of 18, you may need to sign a release form detailing the responsibilities of a minor taking courses at BHCC. All documents submitted to the College become the property of Bunker Hill Community College and will not be returned.
If you are interested in learning more about applying to a degree program, specialized programs, information sessions and tours or for general college information, visit the Admissions page, or contact the office via email at admissions@bhcc.mass.edu or phone at 617-228-3398.
---
Assessment Center
You may be required to take a computerized placement test (CPT) before registering at BHCC if you are:
Seeking a degree or certificate,
Planning to take math or English courses, or
Planning to take courses that have a mathematics, reading or English prerequisite.
Visit the Assessment page for information on possible exemptions from testing.
To prepare for the CPT, use review books and practice questions available on the web; you can find them by searching "Accuplacer practice" via any internet search engine. You can also find sample tests on the College's CPT preparation page.
The College reserves the right to determine placement into courses, including English as a Second Language and developmental courses, based on the results of placement tests. The Assessment Center may restrict retesting once you have already taken the test.
The Assessment Center is located in Room B118, and can be contacted at 617-228-2377. Placement testing is also available on the Chelsea Campus. Call 617-228-3356 for the Chelsea Campus location and hours.
Students whose first language is not English and who have not earned a high school diploma or GED in the United States may be required to take the English placement test, also known as the Levels of English Proficiency (LOEP) Test. International students may be required to take the LOEP if they have not scored at least 500 on the Test of English as a Foreign Language (TOEFL) paper test, 173 on the computerized version or 70 on the internet-based TOEFL.
The LOEP helps BHCC place students in an appropriate level in noncredit Basic English as a Second Language (BESL) courses or Academic English as a Second Language (ESL) courses. For more information, visit Room B118 or call 617-228-2377.
---
Registration
Once you are accepted as a new student, you will receive a New Student Enrollment Checklist, including step-by-step directions to finish enrolling. These include instructions for logging onto myBHCC and your BHCC email.
It is important to log on and follow the steps as soon as you receive your packet so you can register for courses early and get off to a good start toward reaching your goals. Our mandatory Advising & Registration sessions will help you understand the requirements for your chosen program of study and choose courses. Learn more about Advising & Registration sessions on the New Student Orientation webpage.
---
New Student Day
From your very first day on campus as a new student, you will be welcomed to the college by New Student Mentors, a team of experienced students who are there to guide you through your first year at BHCC. New Student Day will provide you with a complete overview of the college and give you all the information you need to have a successful start to your first semester.
The goals of New Student Day are to:
Welcome you to Bunker Hill Community College and help you feel comfortable and safe in the college environment.
Acquaint you with the factors that contribute to a student's success.
Familiarize you with the location of key College offices and services provided.
Help you understand the importance of asking questions and taking initiative to address your issues.
Introduce you to the New Student Mentors.
New Student Days occur before and after the start of classes in the fall and spring semesters. New Student Mentors are available in Student Activities every day to continue offering support and assistance to all students. For more information, or to sign up to attend a New Student Day, visit the New Student Day page.
---
Student ID Card
The Charlestown ID Station is in Student Central. The Chelsea ID Station is in the foyer of the Administrative area, Room 102.
To obtain your student ID card, you must bring your computer-generated class schedule and any government-issued photo identification card to the Charlestown or Chelsea Campus ID stations. Your student ID serves as your Library card.
Acceptable IDs:
State driver's license
State ID Card
United States passport
Foreign Government passport
Non-acceptable IDs:
High School ID card
Other educational ID card
You must always carry a current, valid student ID card on campus and present it upon request by any college official. Your first student ID card is free upon admission to the College. Replacement cards are available for $15.
For the hours of operation for the College's ID stations, contact the Library's Lending Services Desk at 617-228-2213 or visit the Library pages.