The Bunker Hill Community College Foundation 2017 Gala

BHCC Foundation Annual Gala Funds Student Scholarships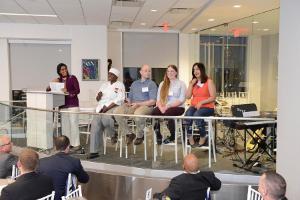 Emceed by WBUR's Meghna Chakrabarti, host of Radio Boston, the Bunker Hill Community College Foundation hosted its 2017 Annual Gala on April 20, 2017, at RSM US LLP.
Celebrating its home in Charlestown, Massachusetts, and recognizing the enormous feats of its students, the theme of this year's gala was "Monuments of Student Success." Read more.
Monuments of Student Success Sponsors
The TJX Companies, Inc.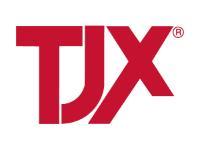 Patrons of Student Success
Christopher Kaneb, Campus Works, Inc., Kayem Foods, Inc.
Contributors to Student Success
Barnes & Noble , Boston Sand & Gravel Company, Chubb, Eastern Salt, Frenkel & Company, MGH-Partners HealthCare, South Cove Community Health Center, Tai Tung Pharmacy, Unidine Corporation
Supporters of Student Success
Nancy Z. Bender Insurance Agency, Inc., Colliers International, Cross Insurance, Gerard Doherty, Eaton Vance Investment Counsel, Diane and Bob Hildreth, Anne Hyde and William Haynsworth, Inversant, Andrea and Stephen Kaneb,Tom Kershaw, MGH Institute of Health Professions, Nancy and Ray Monkiewicz, Presidio, RSM US LLP, S.J. Services, Inc.,Stop & Shop Supermarket/ New England Division
Donors to Student Success
Boston Chinatown Neighborhood Center, Inc., Dr. and Mrs. James Canniff, Helen Chin Schlichte, The Dietrich/Sussman Group of UBS, Dr. Pam Y. Eddinger, Nancy Hoffman, The Home For Little Wanderers, Douglas Horst and Maureen Phillips, JVS Boston, Marilyn Kuhar and Jerry Sheehan, Northern Contracting Corporation, O'Connor & Drew, P.C., Jane and Eric Philippi, Dr. Paula and John Pitcher, Securitas Security Services, USA, Simboli Properties, Inc., WGBH, Amy Young, YW Boston
Monuments of Student Success Sponsorship Opportunities
Presenting Sponsor ~ Investor in Student Success ~ $50,000
The Investor in Student Success will be the only sponsor whose logo will be displayed on gala sponsorship materials. Other benefits include:
5 tables (30 guests)
Premier recognition in gala materials
Opportunity to name five (5) scholarships for 2017-18 academic year
Full page advertisement in gala program book
Benefactor of Student Success ~ $25,000
3 tables (18 guests)
Recognition in gala materials
Opportunity to name four (4) scholarships for 2017-18 academic year
Full page advertisement in gala program book
Patron of Student Success ~ $10,000
2 tables (12 guests)
Opportunity to name two (2) scholarships for 2017-18 academic year
Full page advertisement in gala program book
Contributor to Student Success ~ $5,000
1 table (6 guests)
Opportunity to name one (1) scholarship for 2017-18 academic year
Half page advertisement in gala program book
Supporter of Student Success ~ $2,500
4 guests
Quarter page advertisement in gala program book
Donor to Student Success ~ $1,000
2 guests
Listing in gala program book
Individual Event Ticket ~ $250 each
Checks should be made payable to The Bunker Hill Community College Foundation, Inc. and mailed to
BHCC Foundation, Inc.
250 New Rutherford Avenue, Suite C-304
Boston, MA 02129
For additional information, or to request an invoice, contact Marilyn K. Kuhar, Executive Director
mkkuhar@bhcc.edu | 617-228-3290
Contributions in excess of $75 per ticket used are tax deductible.
In order to be recognized in the invitation, sponsorship commitments must be received by March 17, 2017