Bunker Hill Community College Announces New College Bulldog Mascot
Thursday, October 24, 2019
Earlier this week, the Bunker Hill Community College (BHCC) Integrated Marketing and Communications (IMC) division released a companion to the College's Athletics Logo released earlier in 2019. For the mascot, IMC commissioned Phoenix Design Works, the same national brand identity firm that developed the BHCC Athletics Bulldog.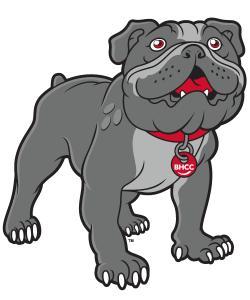 The design was created as a result of the overwhelming positive reception of the new Athletics Bulldog, an initiative led by BHCC Athletic Director Loreto Jackson, Ph.D., and features the College bulldog posed in a strong standing position, smiling and enthusiastic, representative of the strength and tenacity evidenced in BHCC students.
The mascot was designed to support the College's established visual identity and will be used in association with events and initiatives related to academic affairs, student-led activities and clubs and other College initiatives.