Event Recap
BHCC Men's Soccer To Compete in National Championship
Thursday, November 4, 2021
The Bunker Hill Community College (BHCC) Men's Soccer Team won the 2021 NJCAA Northeast Region XXI tournament to punch their ticket, with seven other teams from across the nation, to the NJCAA Division III Men's National Soccer Championship. The tournament will be in Herkimer, New York on November 10-14, 2021.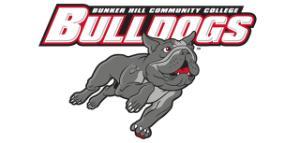 The Region XXI final was played on the BHCC Athletic fields on November 2 against formidable competition from the Community College of Rhode Island. It was a closely contested match, with the winning goal shot by sophomore Arnaud Abdoun in the 85th minute of play. Many BHCC fans braved the chilly temperatures to support the team.
This is the eighth time that the men's soccer team has qualified for the National Championship in the last ten years. This is the first, however, for new Head Coach Estive Sosa. This season Coach Sosa took over leadership of the team from legendary coach Dr. Scott Benjamin, who built the team into a powerhouse and was at the helm for 17 years.
While this is the first Championship bid for Sosa as a head coach, it is not his first time attending the National Championship. For the past five years, he was an assistant coach on Dr. Benjamin's staff, and of significance, participated in the 2012 and 2013 Championships as a student-athlete for BHCC, having made two saves during PKs in the 2012 Regional Final to move the team into National contention, and a subsequent final four standing. In addition, assistant coach Mao Menchaca and volunteer assistant Ever Barrera are both former BHCC team members who qualified for the National Championship.
Director of Athletics, Dr. Loreto Jackson, acknowledged that the tradition and legacy exhibited by this coaching staff are why their leadership of this team has been so powerful this season. "These men have been in these student-athletes' shoes, and they can relate, communicate, and lead through role modeling, as is demonstrated by the team's success this season." Furthermore, she comments that "the hurdles they overcame (after the COVID safety-related Athletic Department suspension) associated with regeneration of the program, in a short time, cannot be overlooked. Coach Sosa has worked very hard and deserves every accolade for what he has accomplished this season. Everyone is exhausted but exhilarated at the same time. No matter the outcome from Nationals, we are proud to have strongly ascended from ground zero to represent the BHCC Bulldog Family on a national stage and celebrate everything for which this team stands."
"We very much appreciate President Pam Eddinger, the Administration, and all the BHCC family for their support this season. #GoBulldogs!"