Press Release
BHCC Alum Joins Bunker Hill Community College Board of Trustees
Monday, November 8, 2021
Bunker Hill Community College (BHCC) welcomes Yamileth Lopez as a new member of the Board of Trustees. Appointed to the board on September 15, 2021, by Governor Charlie Baker, Yamileth brings expertise in accounting and extensive work with not-for-profit organizations.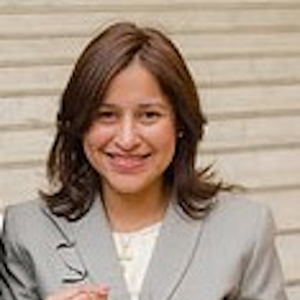 "Lieutenant Governor Polito and I appreciate your willingness to serve the Commonwealth in this capacity and wish you much success on your appointment," said Governor Charlie Baker.
The Board of Trustees of Bunker Hill Community College serves as the governing body responsible for setting policy to achieve the mission and goals of Bunker Hill Community College. Members exemplify a standard of leadership that is ethical, values diversity, and promotes student success.
"Ms. Lopez's business acumen and experience with non-profit organizations will be an asset to the BHCC Board," said Board of Trustee Chair Bill Walczak.
Yamileth Lopez is an Accountant and Human Resource manager at Electronic Fasteners, Inc. She graduated from BHCC in 2015 with an Associate of Science, Concentration in Accounting, and continued her educational path to the University of Massachusetts Boston to earn a Bachelor of Science in Business Management. She graduated from UMass Boston in December 2018 with a concentration in accounting.
When she enrolled at BHCC in 2011, Yamileth received scholarships from First Literacy, the Association of Latino Professionals in Finance and Accounting (ALPFA), and MassCPAs. She jumped in with two feet to make the most of her education and opportunities at BHCC. Lopez was named a Coca-Cola Leader of Promise by Phi Theta Kappa and was honored among Massachusetts public higher education graduates as one of "29 Who Shine" in 2015. She also received an All-Star Award from JVS. Yamileth served as Student Trustee on the College's Board of Trustees and completed three internships through the Learn and Earn internship program.
"We welcome Yamileth back to our BHCC Community, as alumnae and board member," said Pam Eddinger, President of BHCC. "I look forward to working together to strengthen the mission and goals of the College."
Yamileth has held many accounting positions, including her previous position at Walker, Inc., a leading not-for-profit organization providing intensive, highly specialized therapeutic and academic services for exceptionally vulnerable yet resilient children, teens, and families.
"My work at Walker, Inc. was not just working with accounts receivables," said Yamileth Lopez. "I was part of a community that helped individuals facing complex mental health, emotional, behavioral, and learning challenges." Also, while working at Sociedad Latina, a nonprofit dedicated to empowering Latino youth and families, she learned more about the challenges that Latino youth face in balancing work, school, and helping their families, which are experiences that Yamileth has dealt with first-hand in her educational and professional journeys.
Her motto is that with dedication and determination, the sky is the limit! When we asked her how she is feeling about being part of the BHCC Board, she said that "Finding BHCC is one of the best things that has happened to me. At BHCC, I was able to dream, achieve, and grow, and I want every student that attends to have an equally enriching experience. I am honored to represent them and serve the college!"
Yamileth is also a board member for Jewish Vocational Service in Boston as part of the Finance committee and co-chair of the DEI committee. She is also a board member of Ventanas, a nonprofit that works to address the needs of children in Venezuela, and Manos Unidas Saliendo Adelante (MUSA), an organization that provides social assistance aimed towards Latino communities in the Boston area.
Media Contact:

---
About Bunker Hill Community College
Bunker Hill Community College is the largest community college in Massachusetts, enrolling approximately 18,000 students annually. BHCC has two campuses in Charlestown and Chelsea, and a number of other locations throughout the Greater Boston area. BHCC is one of the most diverse institutions of higher education in Massachusetts. Sixty-five percent of the students are people of color and more than half of BHCC's students are women. The College also enrolls nearly 600 international students who come from 94 countries and speak more than 75 languages.