Bunker Hill Community College Launches Varsity esports Program
Thursday, March 4, 2021
Bunker Hill Community College (BHCC) is pleased to announce the launch of a varsity esports program for enrolled students. Esports are video game tournaments in which student teams compete with other colleges and universities through virtual game rooms. With Athletics on hold due to the health concerns of COVID-19, BHCC's Athletic Department is sponsoring only esports this spring.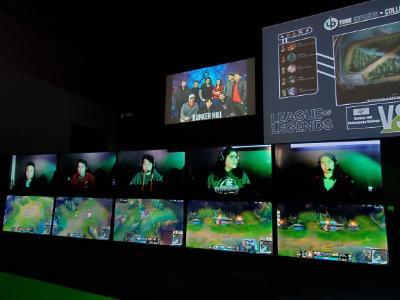 "Just like the more traditional varsity sports, esports involves commitment, practice, time, teamwork, strategy development, standards, rules, games, wins, and losses," said Director of Athletics Dr. Loreto Jackson.
With the expertise of caring, engaging coaches, BHCC athletes gather virtually to participate in practices or games. "We've been at the forefront of esports in our National Junior College Athletic Association (NJCAA) region and we are looking for more students to join us in helping us continue to grow the program," said Head Coach Andrew Rezendes.
According to an article from Community College Daily, community colleges around the country are turning to varsity esports as a way to recruit and engage students. It is a good fit because it does not require large fields nor athletic facilities. Practices and competitions can take place at times that fit students' schedules.
BHCC played in the NJCAA Region XXI during the fall semester and placed second in the Region after a six-week season, including playoffs. In February of 2020, BHCC competed in the New England College's League of Legends International hosted by Uptime esports in Hanover.
To view a recording of all BHCC esports games and the upcoming schedule go to: twitch.tv/bhccbulldogs
Media Contact:

---
About Bunker Hill Community College
Bunker Hill Community College is the largest community college in Massachusetts, enrolling approximately 18,000 students annually. BHCC has two campuses in Charlestown and Chelsea, and a number of other locations throughout the Greater Boston area. BHCC is one of the most diverse institutions of higher education in Massachusetts. Sixty-five percent of the students are people of color and more than half of BHCC's students are women. The College also enrolls nearly 600 international students who come from 94 countries and speak more than 75 languages.