BHCC Offers First Ever Online Winter Session
Wednesday, November 6, 2019
New for 2020, Bunker Hill Community College (BHCC) will offer its first ever online winter session. The accelerated courses will run January 2-17, allowing students to complete a full course in just over two weeks.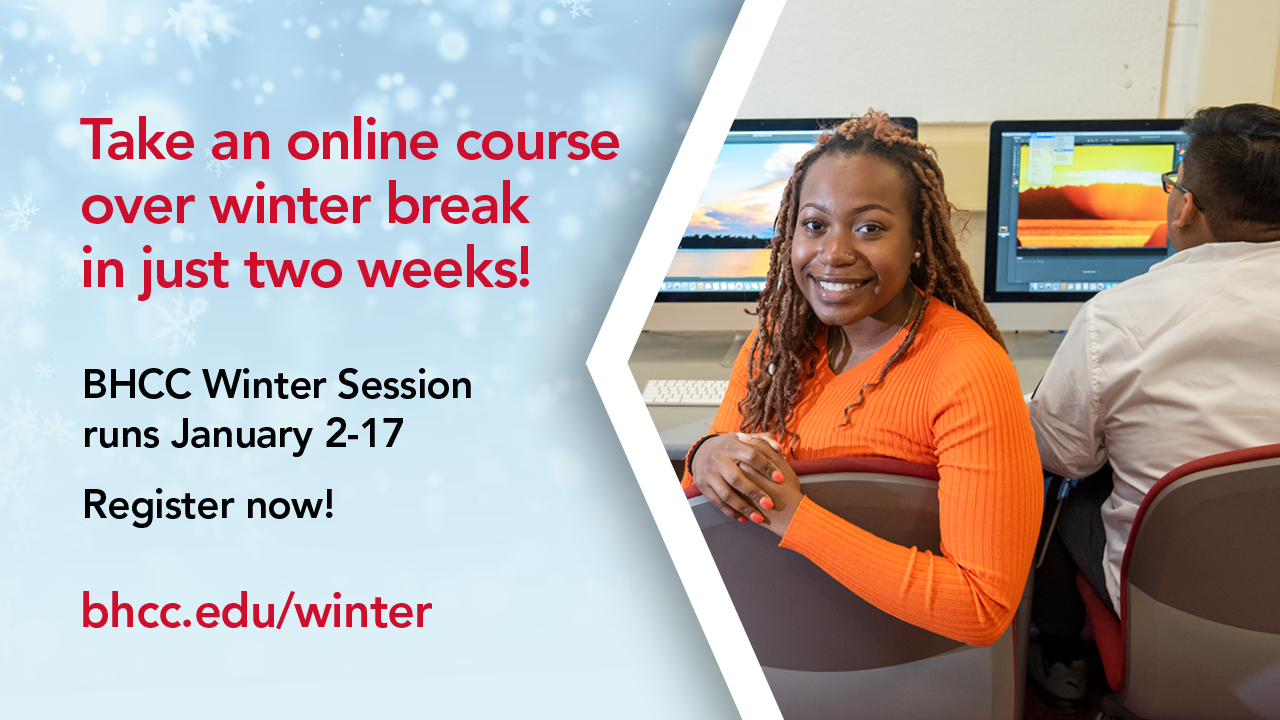 Classes will be offered online in English, Career Development, Personal Finance and Accounting. Registration is currently open for BHCC students.
BHCC welcomes guest students to enroll in winter session courses beginning November 19, 2019. Guest students (also known as a non-matriculated or non-degree student) include students interested in taking these cost-effective courses to transfer back to their institution, to fulfill prerequisites, or for personal enrichment. For more information on how to register visit bhcc.edu/winter
Guest students matriculating at other colleges should have their course selections approved by their home institution prior to registration to insure credit transfer. Transferability of courses to a degree program either at Bunker Hill Community College or elsewhere is determined solely by the degree program from the home academic institution.