Gearing Up for Summer Jobs and Internships with Help from Professional Threads
Friday, May 20, 2016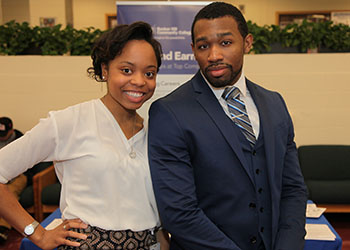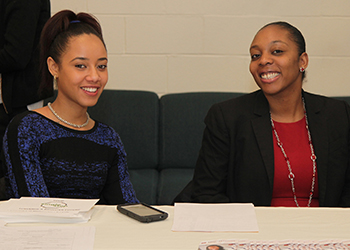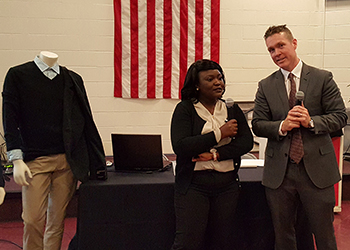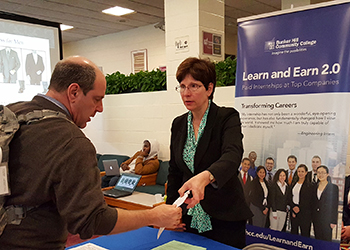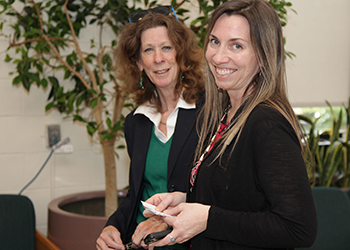 More than 130 students attended the Professional Threads event; nearly every major was represented. Members of BHCC Student Activities and the Student Entrepreneurship Club also contributed. In the spirit of community, several BHCC students publicly shared their own stories of successfully interviewing and landing a job in the hopes of helping classmates feel more comfortable embarking on their own careers.

Learn and Earn partner BJ's Wholesale Club continued its support of the event by donating more than 50 give-away items, including men's dress shirts and spring dresses. Banana Republic was a new corporate sponsor this year. Stylists from the company attended the event. They displayed six professional looks for students and fielded questions on how to pair certain apparel items, what colors are appropriate for an interview, and the difference between business-casual and business-formal attire.
Banana Republic also generously donated five gift cards for use at its Assembly Square, Somerville, location. (Congratulations to Justice Jackson, Huyen Doan, Ruiping Xie, Loretta Williams and Nguyen Do—the student attendees randomly selected to receive the gift cards.) All BHCC students received discount offers. Dress for Success, a non-profit dedicated to providing interview suits to low-income adults, was also on hand to refer students.
Professional Threads has become an important kick-off event for campus interview and recruiting cycles each semester. For more information about BHCC Career Services, hot jobs and future professional development events, visit bhcc.edu/careerservices/.