Bunker Hill Community College Men's Basketball Team Wins State Championship
Thursday, February 25, 2016
For the first time in 11 years, the Bunker Hill Community College Men's Basketball team has won the Massachusetts Community College Athletic Association statewide championship. During the season the Bulldogs sustained a ten-game winning streak, secured wins against the New England powerhouse Community College of Rhode Island for the first time in the College's history, and rose to 8th position in Division III of the National Junior College Athletic Association (NJCAA) rankings.
‌‌‌‌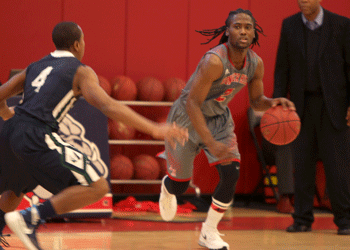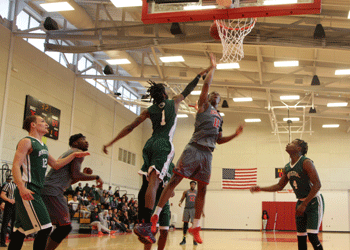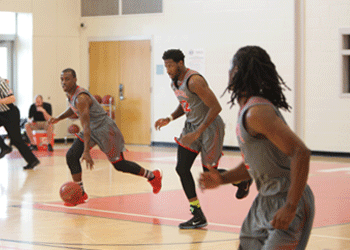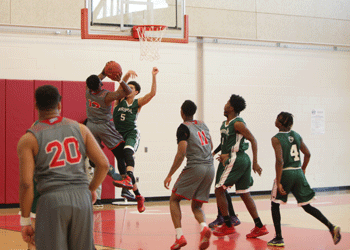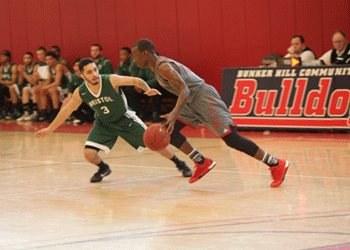 ‌‌‌‌‌
‌BHCC Men's Basketball players David Stewart and Elijah Rogers made the all-region team, as did Fredens Deneus, whose impressive credentials made him a candidate for the NJCAA All-American team as well. Deneus ranks second in the U.S. in field goals and seventh in rebounds.
"This year's win is the first post-season title for the Bulldogs since 2005," said an ecstatic Nkrumah Jones, an alumnus of both BHCC and the Men's Basketball team, who is now in his fifth year as Men's Basketball coach at the College. "We were in first place the whole season, and remain confident in our ability to continue our dominance," Jones said.
Winning the title will draw more recruits to BHCC, Jones added. He pointed out that, in a season of firsts, the MCCAC title was the first basketball championship to be won in the College's own gym. The gym is part of the College's newest structure, a LEED-Gold building that went up just six years ago.
The Men's Basketball team's record is currently 23 wins and seven losses, and the team's success has drawn enthusiastic crowds to the games. "Our gym has been packed all season," he said. Jones added, with evident pride, that in addition to the team's other victories, "they've had a very solid academic year, making the team members true student athletes striving for success."
The Men's Basketball team will compete the weekend of February 25-27 in the Region 21 tournament hosted by Springfield Technical Community College, with the winner moving on to the NJCAA National Basketball Championship March 12-23, 2016, at Sullivan County Community College in Loch Sheldrake, NY. For more information about the Bulldogs, visit bhcc.edu/athletics/mensbasketball.
Media Contact:

---
About Bunker Hill Community College
Bunker Hill Community College is the largest community college in Massachusetts, enrolling approximately 18,000 students annually. BHCC has two campuses in Charlestown and Chelsea, and a number of other locations throughout the Greater Boston area. BHCC is one of the most diverse institutions of higher education in Massachusetts. Sixty-five percent of the students are people of color and more than half of BHCC's students are women. The College also enrolls nearly 600 international students who come from 94 countries and speak more than 75 languages.