Conference Planning/Special Events
Bunker Hill Community College offers affordable rates for rentals of the facilities, as well as competitive a la carte pricing for supportive technology, security, maintenance and catering services.
The main campus of this multi-campus urban institution is situated on 42 acres in the historic Charlestown section of Boston in the shadows of the historic Bunker Hill Monument and the spectacular Zakim Bridge. The campus is literally steps away from the MBTA Community College stop on the Orange Line and is accessible from all major thoroughfares. This ideal location is minutes from downtown Boston.
Services and Rental Information
Bunker Hill Community College function and conference facilities accommodate groups from ten to 400. Our versatile meeting and conference facilities offer flexibility for classroom style breakout sessions.
Full catering services, videoconferencing and state of the art audio/visual equipment are available onsite. We recently renovated our conference rooms and auditorium to better accommodate meeting planners. Our facility is ADA compliant and easily accessible.
Bunker Hill Community College's skilled staff will handle all of your security, audio/visual and advanced communication requirements.
For banquets, meetings or conferences, our staff will attend to your every detail. Please call 617-228-2017 or 617-228-2328 for further details.
Facilities for Rent
Patio Garden
The outside patio garden provides a lovely oasis in the heart of the city. This magical space is perfect to host your sit-down luncheon or early dining for the summer season for up to 100 guests.
A300 - Auditorium
The Auditorium has hosted a variety of performances since the college opened in 1973. The foyer leading to the Auditorium is a spacious and windowed exhibition hall great for receptions and seated dining for 120 guests. The 400-seat, recently refurbished auditorium and amphitheater is equipped with comfortable upholstered seating and foldable desks at each seat. This is the perfect venue for your large conference or very special performance.
C202 - Lecture Hall
This newly refurbished Lecture Hall accommodates 215 people and is equipped with comfortable ergonomically-designed chairs. The tiered seating in this conference facility provides optimal viewing of the stage area.
E175 - Conference Room
This three-tiered conference setting seats 50 people comfortably. High back cushion chairs and a built-in workstation make this functional room great for forums, discussions or teleconferencing. This is our most popular meeting room.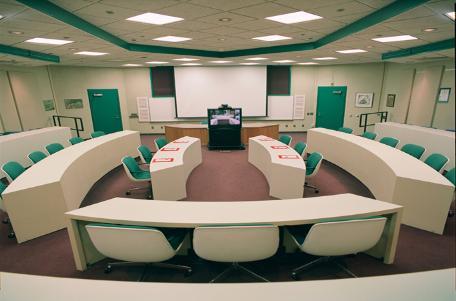 Smart Classrooms
State-of-the-art technology supports several Smart Classrooms at the college. These are ideal for meetings of up to 20 people that require Internet connectivity and comprehensive audio/visual resources.
Athletic Fields
Student Athletics take priority, but there are several months when the grounds are available for rental by groups who want to play baseball, softball, soccer, volleyball and lacrosse. Reserve early to guarantee your space as the fields are in demand and permits are strictly enforced.


The Tent
Want to make your major event extraordinary? The lush expanses of green space at our Charlestown Campus make BHCC a perfect location for special outdoor events under the tent. Whether you are planning a meeting, reception, concert, or formal dinner, we will work with you to customize the space to fit your specialized needs. The college can provide a tent size that fits most every party, accommodating gatherings from 200-1200 guests.