Bunker Hill Community Colleges Hosts Family of Henrietta Lacks
Monday, May 1, 2017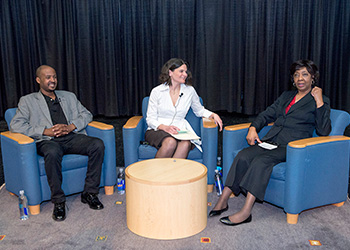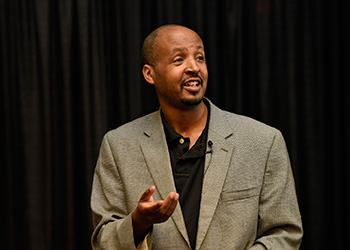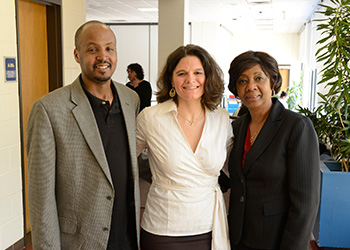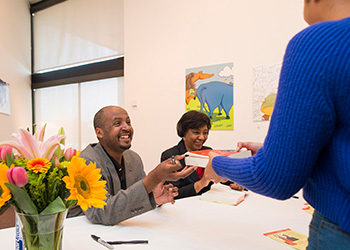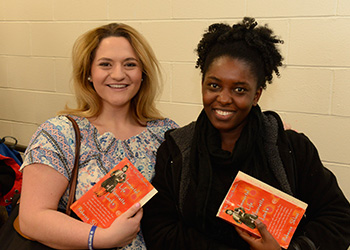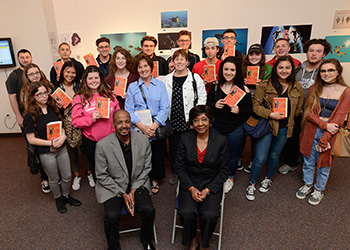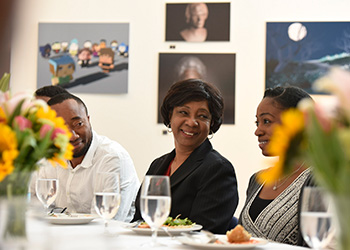 A New York Times bestselling novel, The Immortal Life of Henrietta Lacks, has sold 2.5 million copies and has received numerous awards and recognitions, including the National Academy of Sciences, National Academy of Engineering, and Institute of Medicine's 2011 Communication Award for Best Book. It has been selected as a common read by over 250 schools, libraries and community institutions. BHCC joins over 100 communities and campuses who have been privileged to host the Lacks family.

"The Lacks family's message continues to be one of hope, as they have transformed a victimized past into a proud future," said Professor Jennifer Cohn, who coordinates the One Book program at BHCC. "They choose to focus on the positive impact of Henrietta's scientific contribution to the world and want to raise awareness and promote positive action to solving the problems in our communities."

The Immortal Life of Henrietta Lacks chronicles the story of a rural tobacco farmer and mother of five, Henrietta Lacks, who in 1951 was admitted to John Hopkins Hospital where she was diagnosed with cervical cancer. Henrietta died later that year.

Without her permission or the permission of her family, Lack's cells were taken and used for scientific research. These cells, known widely as "HeLa" cells, have been vital in the development of the polio vaccine, gene mapping, cloning, in vitro fertilization and more. Despite the vast contributions to the medical field, and despite the amount of money that has been made by others through the sale of "HeLa cells," Lacks and her family are relatively unknown and uncompensated; in fact, the family didn't learn of the cells until 20 years after Lack's death, when scientists began using her children in research without consent.

"The Lacks put a personal face to issues such as the dark history of medical experimentation of African-Americans, the birth of bioethics and the legal battles over informed consent," said Bunker Hill Community College President Pam Eddinger. "Despite what the Lacks family has endured, they are proud to honor the memory of Henrietta and her unparalleled contributions to science."

The One Book program engages the college community in a dialogue about a common text that addresses a current issue. One Book selections are meant to invite analysis, promote critical thinking and encourage positive change. Over 1,800 copies of the book were distributed to students, faculty and staff across campus at the start of the academic year. Eighty-five classes incorporated the book into their curriculum.

Prior to the afternoon presentation, the Lacks family enjoyed lunch with students and faculty in the Mary L. Fifield Art Gallery, and participated in roundtable discussions with students from two courses: Biomedical Engineering II and Learning Communities seminar: Health, Career, What's Right for Me?"

At the presentation, Professor Cohn presented questions that were developed by student classroom discussions to the Lacks family. "Part of the justice is that we now know who the 'HeLa' cells belong to," said Sheryl Lacks, daughter-in-law of Henrietta, when asked about the impact of Henrietta's legacy, and the book on society. "She is no longer an unknown person, or simply an African American person."

When asked if this experience has made her or Henrietta's grandson, David "Sonny" Lacks, feel closer to Henrietta, Sheryl said: "For me, it makes me feel closer to her daughter, Deborah, because her daughter longed so much to know about her mom, and never really could." Grandson David "Sonny" Lacks admitted that the book, and now the movie, has made him feel closer to his family overall, seeing his childhood experiences portrayed on screen.

Since its inception in 2004, BHCC's One Book program has hosted an annual author forum. One Book selections have included Tracy Kidder's Mountains Beyond Mountains; Alfred Lubrano's Limbo: Blue Collar Roots, White Collar Dreams; Elizabeth Kobert's Field Notes from a Catastrophe; Sonia Nazario's Enrique's Journey; Wes Moore's The Other Wes Moore; Firoozeh Dumas' Funny in Farsi; William Kamkwamba's The Boy Who Harnessed the Wind; Josh Neufield's graphic novel A.D. – New Orleans After the Deluge; and Christina Henriquez' first fiction novel, The Book of Unknown Americans. For more information on the One Book program, visit bhcc.edu/onebook.
View more photos from the event on our Facebook page.