Virtual LGBTQIA+ Center at BHCC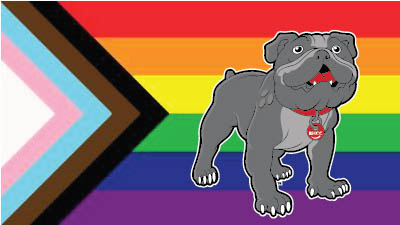 To support and celebrate the diversity of the Bunker Hill Community College community that is represented within our students, faculty and staff on BHCC's multiple campus locations, the Dean of Student's office has worked to provide accessible information and resources for all members of our community. In addition to this online space, the College offers safe spaces and allies throughout the campuses. Students can build peer connections through involvement with our LGBTQIA+ Student Union. Human Resources and the Dean of Students Office also provide support and advocacy related to inclusivity and campus policy.
The Virtual Center will continue to grow as additional resources are identified to provide various resources for students, faculty, and staff regarding the LGBTQIA+ community on campus, locally, and nationally. The vision is to ensure a welcoming community for everyone while delivering specific opportunities and connections for our LGBTQIA+ population and allies.
BHCC LGBTQIA+ Resources
Lesbian, Gay, Bisexual, Transgender, Queer/Questioning and Allies Student Union (LGBTQA). Fall 2021 virtual meeting TBA. Contact Advisor or Director of Student Leadership and Engagement for Virtual Meeting information.
Local LGBTQIA+ Resources
Online National LGBTQIA+ Resources
LGBTQIA+ Volunteer Opportunities