Previous Exhibit
One Artist's Journey– Reclaiming the Lost Tradition of Cambodian Ceramics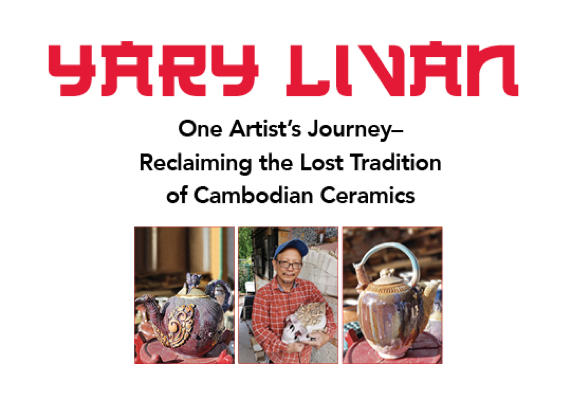 These richly ornamented and masterful works are by one of only a few traditional ceramicists to survive the Khmer Rouge. His personal story is one of overcoming hardship and keeping art, community and culture alive. His commitment to uphold history, revitalize ancient traditions and boldly explore contemporary forms makes this artist a living treasure.
October 22, 2018, through June 30, 2019
Events
Community Reception
Meet the artist in person, learn about his personal journey and art making process. Brunch featuring Cambodian cuisine, traditional music and conversation.
Sunday, April 7 2019, 1-3 p.m. | Library and Learning Commons