Previous Exhibit
Janet Cormier–Artist, Activist and Poet
The Mary L. Fifield Art Gallery at Bunker Hill Community College presents
Janet Cormier–Artist, Activist and Poet
Deeply human and richly textured paintings that celebrate both personal identity and shared cultural experience.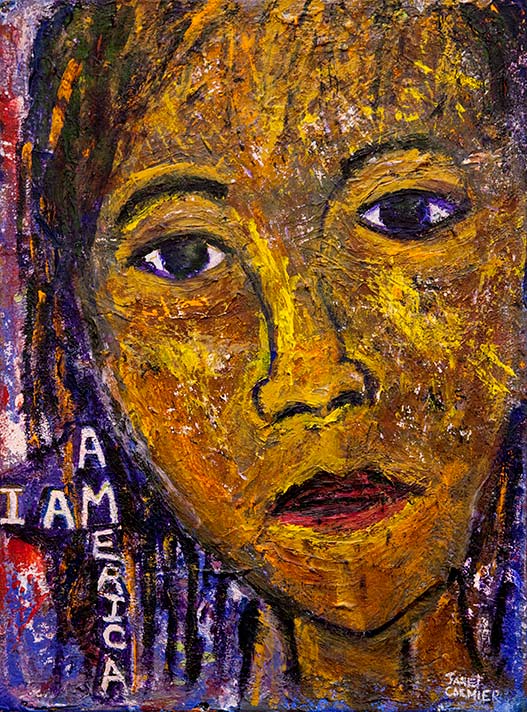 February 1-28, 2018
Library and Learning Commons | Charlestown Campus
Monday–Thursday: 8 a.m.–10 p.m.
Friday: 8 a.m.–8 p.m.
Saturday, Sunday: 8 a.m.–4 p.m
An Evening with Janet Cormier
February 28, 2018
6 p.m. | Charlestown Campus, A300 Lobby
One night only. Meet the artist. See a special pop-up art show of additional paintings and connect with her process of making deeply personal works of art that reflect the complexity of our current world.
With remarks by Associate Professor Henry Allen Jr. and Adjunct Professor Brandy Brooks